One page website
If you are a manufacturer you have exhibited your products at an industrial expo. If you are a service provider you have spoken at seminars and displayed your services by a presentation. You perhaps also have your own website, Or perhaps you don't.
We could host your products or services on our portal for an extremely reasonable fee. We could place your hyper link on our Cyber-Estate and help you attract customers towards your product and services.
Our Cyber – Estate attracts viewers from all over the world by virtue of our business model. If you think you have a product or a service that the world should consume, we will give the mileage.
You can share your unique URL (link) on Face book, Twitter, whats-app, and also use as signature of your e-mail.
We have presently two packages of One Page Website
1) Static (Fix) one page website with five photograph + contents in English, Gujarati or in Hindi. No changes during the year. Charges Rs. 1,200/-pa.(Date to Date)
2) Dynamic (variable) one page website with up to ten photographs + contents in English, Gujarati or in Hindi. You can change photographs / contents maximum 3 times during the year. Charges Rs. 1,800/- pa.(Date to Date)
Register on our site, book an exclusive block and let the internet work for you.
Best for service/ product providers like Advocates, Aerobic Classes, Astrology, Automobile, Baby sitter, Beauty & Spa, Books, Chemists, Cleaning Services, Clubs, Computer Sales/Service, Cyber café, Dietitians, Doctors, Dance Classes, Education, Electronics, e-Libraries, Emergency, Engineers, Entertainment, Excise Consultants, Fitness, Flight/ Railway Booking,  Food, Furniture, Game zone, Garment/ hosiery, Gifts, Government, Hospitals,  Hotels, Internet Services, Jewellers, Jobs, Khana Khazana, Language Classes,  Lodging Services, Mobile Phones,  Motor Training, On Hire, Optics, Packers & Movers, Party, Passport & Visa, Personal Finance, Pest Control, Petrol Pumps, Pets, Photo Studios, Pizza,  Real Estate, Repairs, Resorts, Restaurants, Security, Service Tax Consultants, Shopping, Sport Shops, Sweets Shops, Tailor, Tattoo Artists,  Tiffin Services, Travel Agencies, Wedding, Yoga Classes etc.
Or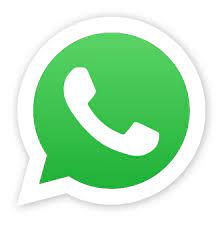 9879557019